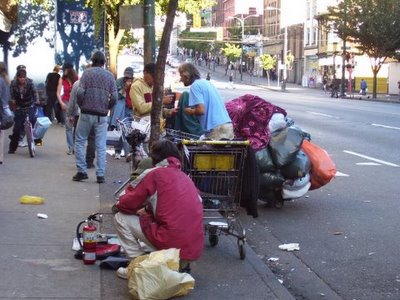 In February 2009, the Globe and Mail did a series in which they calculated the money spent in Vancouver's DTES, by all enablers, over the previous decade. It totaled $1.4 billion, or more than $100 million a year. That's $2 million a week, by all enablers.
It has never been refuted. Surely there would be a Webster Award for the BC journalist who debunked a study by Toronto journalists. But considering that Jack Webster's final gig was as a guest panelist on a cheesy CBC game show called Front Page Challenge, I don't breathlessly await Webster Award output.
The larger point is that proven, abstinence-based methods of dealing with addiction have been marginalized by a billion dollar industry based on philosophical abstractions. And, the situation is worse than it was 10 years ago.