David Berner brings a lifetime of treasured experiences and an inspired spirit of persuasion and discussion to the public microphone. His distinctive style is a clear reflection of his being – an unwavering core of values, interests, and passions that demonstrate a commitment to community and a genuine interest in engaging people to think, act, and care about their world.
The X-Kalay Years

Born in Ottawa, Ontario, David Berner developed an early appreciation for arts and culture along with a special interest in social justice themes – in particular, the issues surrounding law and order, poverty, discrimination, and the disenfranchised. To this very day, the fusion of cultural interests and social awareness has remained a mainstay in his life.
David Berner relocated to Manitoba, where he studied Mathematics and Literature at the University of Winnipeg. Disillusioned with his studies, he left the campus after three years and found employment in Vancouver as a taxi driver. It was during this period that his friend, Bob Hunter – future founder of Greenpeace – introduced him to The Company of Young Canadians, an organization that placed educated people into projects with the disadvantaged. One such project – a proposed halfway house for ex-convicts – caught David's interest.
Along with two Aboriginal ex-inmates of the BC Penitentiary and an initial "budget" of $130 between them, David Berner founded the X-Kalay Foundation Society in 1967 and served as its Executive Director until 1976. Under David Berner's direction and a philosophy based on unity, effort, and simple house rules of "no drugs, no booze, and no violence", X-Kalay expanded from a halfway house into a residential treatment centre for alcoholics and drug addicts. Within four years, there were 125 people in residence in Vancouver and the program was duplicated in Winnipeg with a $2 million budget.
Forty years later, X-Kalay continues to thrive in Winnipeg as The Behavioural Health Foundation while David Berner's original efforts resulted in hundreds of lives and millions of dollars saved and a lasting impact that has made him a leading voice on the topic of drug and alcohol treatment methodology.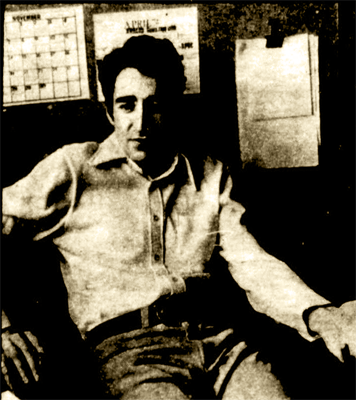 Photo Credit: Montreal Gazette.
Here's Your Host, David Berner

Following his time with X-Kalay, David Berner entered the media spectrum where he held several high-profile broadcasting positions – first as a host and producer for CBC Television and later as a long-running radio host on his own CKNW talk show.
The David Berner Show became his best-known broadcasting endeavour, as it saw him cover topics ranging from public policy, education, health, and justice to sports, food, sex, and rock 'n roll. Listeners were just as likely to hear a Prime Minister on the program as they would be to hear an Oscar-winning actor, but in each case, David Berner's goal was the same: To discuss the issues at hand and let each guest and every caller add to the discussion through their own ideas and anecdotes.
Even as a full-time broadcaster, David Berner still found time during this period to tap into his artistic pursuits by acting in over 50 film, television, and stage productions. The highlight would be the title role in Mark Leiren-Young's 1996 one-man show, Shylock, a project that saw him perform the show in a variety of cities, ranging from Vancouver to Venice, Italy.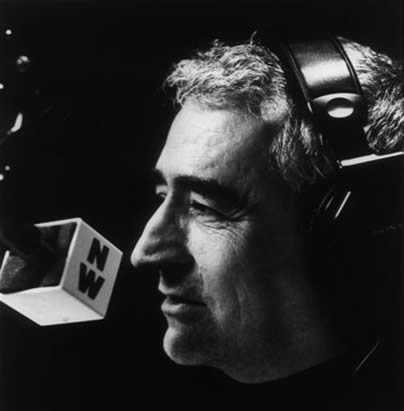 Photo Credit: David Berner.
Communication – Action – Change
David Berner left CKNW in 2006, but remained in the public eye – this time as a free-minded and opinionated editorial columnist for outlets like The Province and The Tyee, frequently touching on local politics and hot-button issues like harm reduction and social justice. Through his own blog, The Berner Monologues, he engaged his own faithful community to continue to discussion and the positive response to his blog inspired David Berner to return to television in 2011 with a new talk show, David Berner. Taking its inspiration from Charlie Rose but infusing the round table and black cyclorama approach with David Berner's trademark energy and public policy and community focus, the series is now in its fourth season and continues to thrive in an atmosphere where no topic is unexplorable and there are no questions that cannot or should not be asked.
A return to broadcasting has also been matched by David Berner's returning full circle to the sector that he helped to bring out of the darkness nearly fifty years ago. As the Executive Director of The Drug Prevention Network of Canada and a therapist at the Orchard Recovery Drug Treatment Centre, he alternates between a public duty as one of the industry's active voices and a professional role that sees him working directly with recovering addicts who are seeking help but are unable to get positive results from industry-accepted but deeply-flawed "standard" treatment channels. The release of his upcoming book, All the Way Home, examines the state of addiction treatment in modern society in unflinching candid detail while offering a glimmer of hope that things really don't have to be that way.
David Berner's dedication to discuss issues, take action, and demand changes can be summed up in his mantra of "Communication – Action – Change", the idea that real change stems from honest discussion and a dedicated call to action. It's this message that serves as a steadfast symbol of optimism for his many loyal supporters, of various ages, strengths, weaknesses, and walks of life.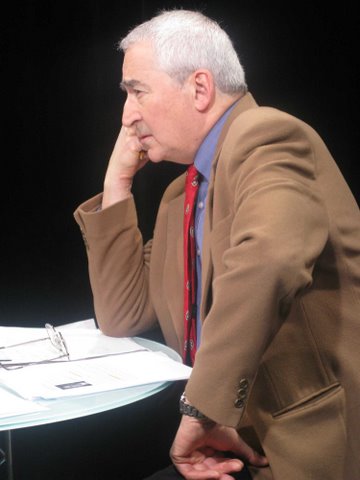 Photo Credit: Robert Werner.